Welcome to Poultry Keeper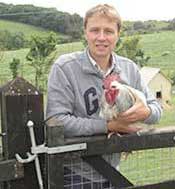 Welcome to our hobby site. Created over the last 10 years, we have over 600 articles from many contributors and many useful resources for the hobbyist interested in keeping chickens, ducks, geese, quail, Guinea fowl or turkeys. Whether you are a beginner or have kept backyard chickens all of your life, I hope you will find something of interest here!
Here are some article suggestions for spring 2021. You can also Tweet to @poultrykeeper and use the hashtag #pktips for seasonal poultry tips!
New to Keeping Chickens?
If you are new to the wonderful (and productive) hobby of keeping backyard chickens or just thinking about getting started then you have certainly come to the right place!
Here are some suggestions for the newcomer:
Click here for more article suggestions to help beginners.
Keeping Ducks & Geese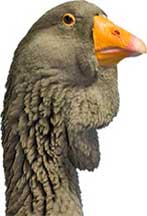 If you're thinking of adding some domestic waterfowl to the back garden or allotment, then you may find our sections on keeping ducks and keeping geese useful.
Contrary to popular belief, domestic ducks and geese do not need a pond (they only spend 10% of their time on water) so a plastic tub refilled daily is enough for them to be content.
Geese are useful for keeping grass short and alerting you to unwanted visitors but ducks really are the greatest environmental slug control on any vegetable patch!
Here is a taster of what we have in our sections on ducks and geese:
Poultry Breeds
Domestic poultry breeds come from a standard that tell us how a breed should look. In the UK we have the British Poultry Standards and the British Waterfowl Standards. There are other standards around the World though – the European Standard, American Standard of Perfection and Australian Poultry Standard.
If you are considering which breed to keep, want to learn more about the breeds or just browse through some photos then our breed pages should help:
Poultry For Sale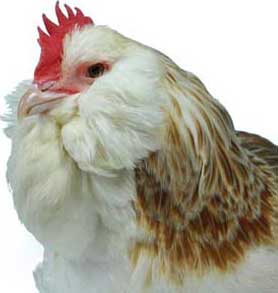 Our database of poultry for sale lists over 300 breeders in the UK and Ireland. A map also helps you to find breeders nearby.
Entry to our breeders database is free so if you breed and sell poultry on a small-scale, you can be included.
Poultry Shows
If you'd like to meet some like-minded people and pick up some tips whilst seeing some of the best birds in town, then there's no better place to go than a poultry show.
Visit our Poultry Show section for more information on showing poultry and don't forget our Poultry Events Calendar (mostly UK) for forthcoming show dates and other events such as poultry auctions.
Poultry Diseases & Disorders
Sadly poultry do get ill from time to time, so in our poultry diseases and disorders section we have a number of articles to help you learn about potential problems you might face and have included a large sub-section on a very common problem: red mite.
Here are a few popular articles from our poultry medication, health supplements and poultry diseases sections:
If your birds fall ill, I would recommend you contact a vet that specialises in poultry. Our Poultry Vets Database (UK and Ireland) is a good starting point to find one in your area.