Hello and welcome to the internet's biggest resource for information about keeping chickens, ducks, geese, quail and other poultry.
My name is Tim Daniels, and I live in Herefordshire, UK and have had a lifetime of keeping back garden poultry. In 2008, I decided to share my passion and knowledge through this website. As it grew, I included contributions from others with specialist knowledge. Today, we have over 500 articles, and this continues to grow.
As you can probably imagine, many hours were spent working on the website, and there have been numerous other authors, enthusiasts and experts helping along the way.
I have to give credit to my wife, who is the 'unsung hero'. She does the bulk of the editing, uploading and generally puts in many hours to help it run smoothly whilst I'm busy with my day job during the week.
How this site works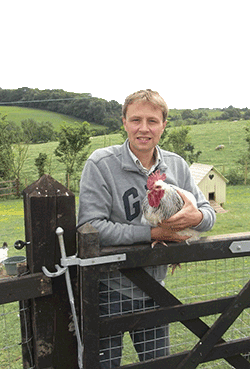 Our hosting is on the Google Cloud Platform, one of the largest networks in the world; this ensures the website is fast and has minimal downtime. Being environmentally conscious of its impact, it's reassuring to know that Google matches 100% of the energy consumed by the Cloud Platform operations with renewable energy. 
We feel poultrykeeper.com is probably one of the best websites in the world for poultry-related information. It is visited by over a million people each year, and we are keen to continue to improve it and promote our wonderful hobby.
This 'server stuff' comes at a high cost, though…  which is why we must have adverts and links to affiliates to keep the website independent and free to use.
We don't receive sponsorship, although we occasionally sell banner adverts. We will not review or promote any products that we haven't used ourselves. 
We do not accept paid links or recommendations, and we do not publish articles that promote a product or service (as is typical these days by companies for internet marketing).
Unlike many other poultry websites, our recommendations are genuine; you will see us using these products in the photos you see around the website on our own poultry. 
You can help us
If you find poultry keeper useful, please consider liking / sharing our pages. It really helps us.
We have no advertising budget, so if you are in a position to be able to mention our site in a book, magazine or a blog post, on another website, on Facebook, then again; we are really appreciative 🙂
Every recommendation brings a few more visitors, and it's this 'word of mouth' that we need to survive. Thank you.
Our photos
If you would like to use a couple of photos, please get in touch via our contact page, letting me know what you would like to use.
I normally say yes, providing you can credit us.
I'm sorry but some photos are not my copyright so I can't agree to every request. I don't allow people to reproduce multiple images from poultrykeeper except in print (because photos bring visitors to poultrykeeper and if people can find them elsewhere on other websites, we lose some of our uniqueness!)
Articles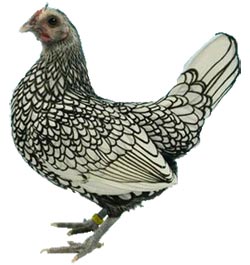 I enjoy photographing and writing about poultry and are always looking for ways to contribute to the community. As well as this, it gets our name out there, and that will hopefully bring us a few visitors back to poultry keeper. If you have a website or magazine and would like to find out about me writing some content for you, please contact us.
We are sorry, we cannot share articles on poultry keeper with other websites since we are penalised for duplicate content by the search engines, resulting in a lower search engine ranking of our articles.
Link to us using our logo:
If you like our site and would like to link to us, here is the poultry keeper logo for you to use:

Standard Text Link:
poultrykeeper.com – Over 500 Articles on Keeping Chickens and Other Poultry.
Finally
Whether you are a complete beginner or have kept backyard poultry all of your life, I hope you find something of interest on the poultry keeper website 🙂
Have fun, and I hope to see you around!
Tim Daniels
Founder of poultrykeeper.com & backyard poultry addict