Hello, and thank you for visiting poultrykeeper.com!
My name is Tim Daniels and I started this website in 2008. As I write this, I find it hard to believe it's 10 years old already! We've spent many hours working on the website as you can probably imagine and there have been numerous other enthusiasts helping along the way. I have to give credit to my wife though who is the 'unsung hero'. She does the bulk of the editing, uploading and generally puts in a lot of hours to help it run smoothly whilst I'm busy at work during the week.
As you can probably guess, we're very proud. poultrykeeper.com is the #1 poultry website in the UK and in the Top 5 in the World for information about keeping backyard chickens, ducks, geese, turkeys, quail and Guinea fowl. With over 500 articles and visited by over a million people each year, we are keen to promote this wonderful hobby of keeping poultry.
We're social
Why not pull up a chair, (the kettle's on) and join in the conversation with us?
You can find us on Twitter, Facebook, Google+ or in our Poultry Forum.
You can contact us too but please remember, as a hobby website (we have day jobs…) we get one heck of a lot of email and requests for help so please note that we simply cannot answer poultry questions by email. If you have a question, please ask in the comments area of the relevant article or if you can't find the right topic, use our Poultry Forum.
Advertising
Our running costs are over £300 per month.. and we don't sell anything, so we have to have adverts and affiliate links to survive. I do not want advertising to be too intrusive but without the adverts, there could be no website. I hope we have the balance right.
You can help us
If you find poultrykeeper useful, please consider liking / sharing our pages. It really helps us.
We have no advertising budget so if you are in a position to be able to mention our site in a book, magazine or in a blog post, again, we are really, really appreciative.
Our photos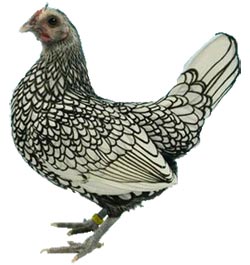 If you would like to use a couple of our photos, please get in touch via our contact page, letting us know what you would like to use.
We normally say yes, providing you can credit us on the same page with a link back to the section or page that the photos came from.
I'm sorry but some photos are not our copyright so we can't agree to every request. We don't allow people to reproduce multiple images.
Articles we write
We enjoy photographing and writing about poultry and are always looking for ways to contribute within the community. As well as this, it gets our name out there that will hopefully in the longer term bring in a few visitors back to poultrykeeper. If you have a website or magazine and would like to find out about us writing some content for you, then please contact us.
We are sorry, we cannot share articles on poultrykeeper with you since we are penalised for duplicate content by the search engines which can result in a lower ranking of our articles.
Link to us using our logo:
If you like our site, and would like to link to us, here is the poultrykeeper logo for you to use.
Logo

 Standard Text Link
poultrykeeper.com – Over 600 Articles on Keeping Chickens and Other Poultry.
You can use this HTML
<a href="https://poultrykeeper.com/">poultrykeeper.com</a> – Over 600 Articles on Keeping Chickens and Other Poultry.
Enough about us: let's talk about you
Is there some information missing on poultrykeeper? Something you need to know and can't find?
Do you have something you need that we're not providing? (within reason!)
Our poultry forum provides an area for discussion but if there is an article you would like to see researched and published on the site them please leave us a comment below.
Oh.. and we love compliments and constructive criticism too so fire away, we read every comment!