Welcome to Poultry Keeper
A hobby website for backyard poultry enthusiasts
Hello and welcome to our hobby website, run by a small group of enthusiasts and led by me, Tim Daniels, from my smallholding in the Black Mountains, Herefordshire, UK. Poultry Keeper is 15 years old this autumn, and our aim has always been quite simply to provide the best source of information available anywhere online for backyard poultry enthusiasts. 
We constantly update and improve our 500+ articles and guides on the website and add new pages from time to time. I hope we can help inspire you in our fantastic hobby, and you will bookmark our website for future use.
I have continued testing the ChickenGuard automatic chicken coop door over the last year. If you are interested in this unit, you can see it in action in my ChickenGuard Automatic Chicken Door article.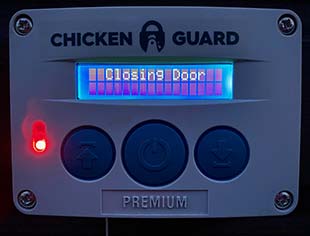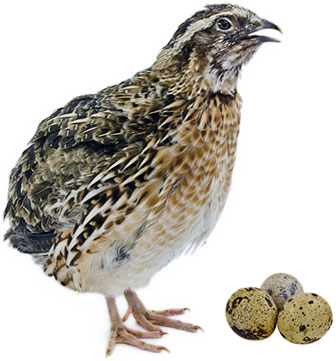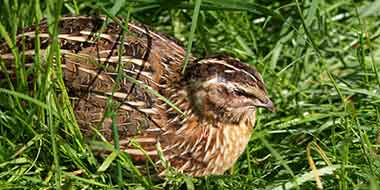 Keeping Quail
Quail can be very productive, so they are ideal for people with small back gardens, unsuitable for chickens. This guide answers questions you may have about starting to keep quail.
Hatching and Raising your Poultry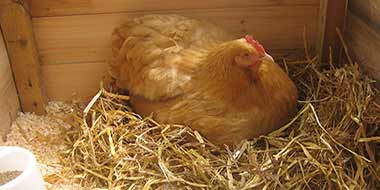 A step-by-step guide to hatching eggs with a broody hen. Selecting the right breed and setting up a broody coop for her to incubate fertile eggs.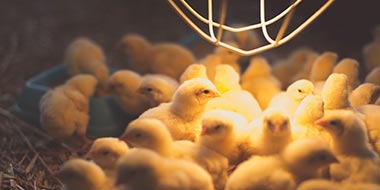 Raising chicks that were hatched in an incubator. How to set up a brooder and heat lamp or panel to care for chicks hatched at home in easy steps.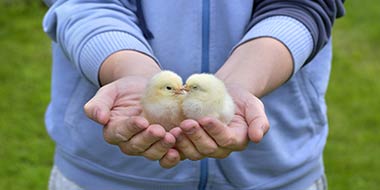 Feeding chicks when there is no broody hen to take care of them and what you can feed in an emergency if you run out of chick crumbs.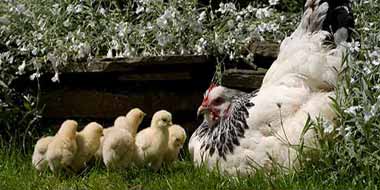 How to care for a broody hen raising chicks. Tips for rearing chicks with a broody hen and providing broody hen care.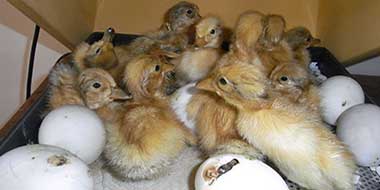 Raising ducklings at home is relatively straightforward. They are more tolerant to disease and with the right equipment, are easier to brood than chicks; however,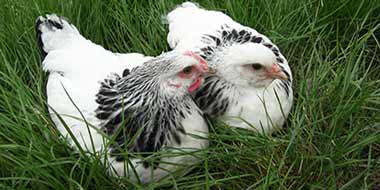 A popular question from people incubating and hatching eggs is how to sex chicks? – how can you tell if they are male or female? Sexing chicks while young isn't easy, but as they start to grow, there are some tell-tale signs to look out for.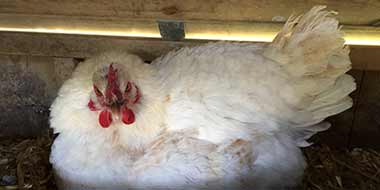 How to break a broody hen? A hen may go broody and decide she wants to hatch some eggs out herself. Here's how to stop a broody hen.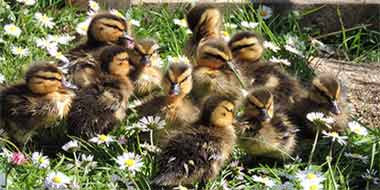 Note: This article on how to care for wild baby ducks pertains to wild Mallard ducklings only. Domestic breeds of duck require different types of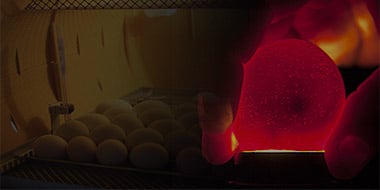 What will you see candling eggs? Pictures and videos of candling chicken eggs at 7 & 14 days of incubation and a useful air sac development chart.
Chicken Breeds
Photographs of all 93 chicken breeds with many breed profiles.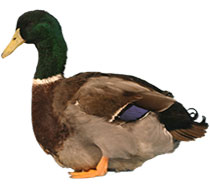 Duck Breeds
Photos & breed profiles for every domestic duck in the poultry standard.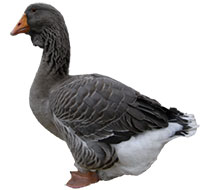 Goose Breeds
Photos & breed profiles for all domestic Geese in the waterfowl standard.
Breed in focus: The Wyandotte
This time it's the turn of the Wyandotte to be updated from a breed page to a breed in focus page! Grant has done a fantastic job of sharing his immense knowledge of this breed to expand and update our Wyandotte page.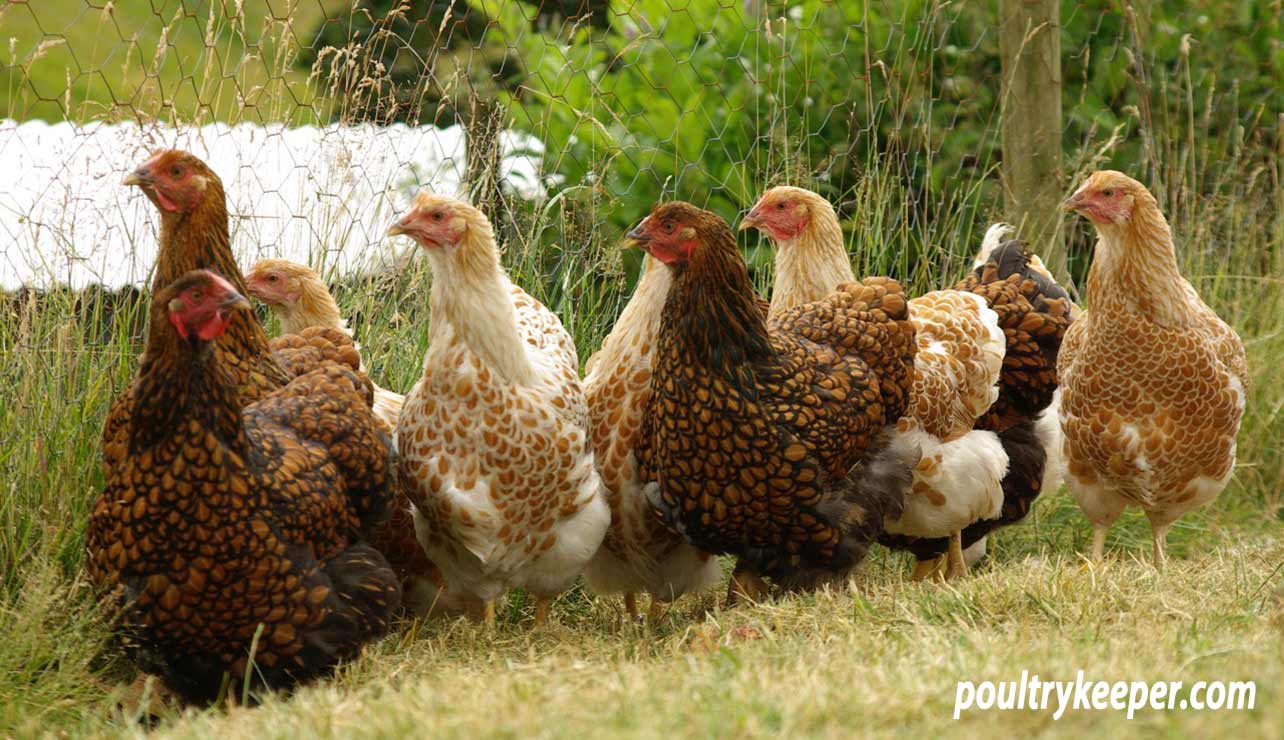 Keeping your chickens healthy: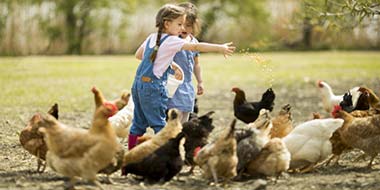 Keeping Chickens
Domesticated chickens, especially modern hybrids, are fantastic egg layers; however, this performance increases nutritional demands, so how we feed our chickens has never been so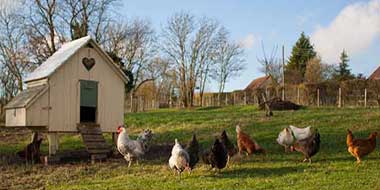 Keeping Chickens
What are the best laying hens for eggs – Hybrids or pure-breeds? Anne looks at the advantages and disadvantages of the two and makes some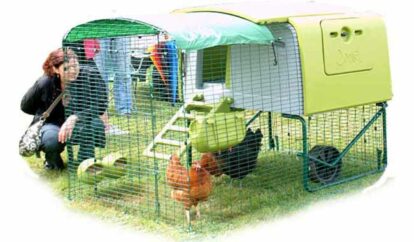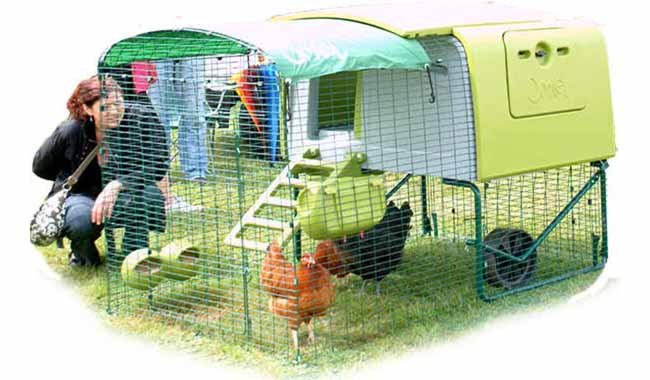 Keeping Chickens
The ultimate guide to chicken houses, exploring features you will need to keep your chickens happy, healthy and safe from predators in their coop.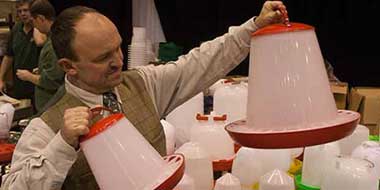 Keeping Chickens
Although a chicken's needs are fairly basic, getting the right kit can make life so much easier for the owner.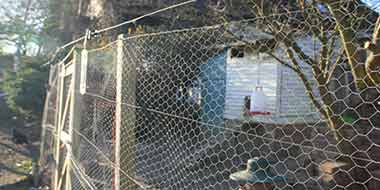 Poultry Predators
Jeremy Hobson looks at some ways of building chicken runs to give your chickens space yet still keeping them free from danger.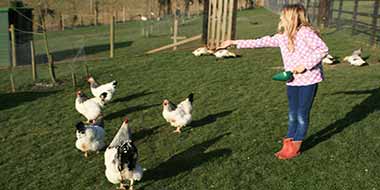 Keeping Chickens
Looking after chickens is relatively easy, but like all animals, they still need care and consideration. Follow these ten steps to looking after chickens, and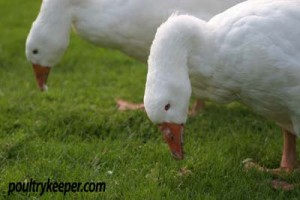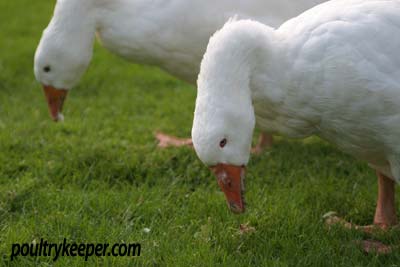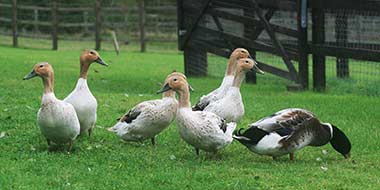 Keeping Ducks
Keeping a few domestic ducks in the garden is growing in popularity. In this beginner's guide to keeping ducks, I will cover all the basics you'll need to consider before getting ducks.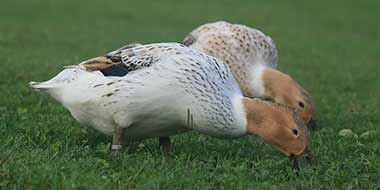 Keeping Ducks
This article provides information about feeding ducks: specifically domestic ducks. That is, pet ducks kept in gardens or smallholdings.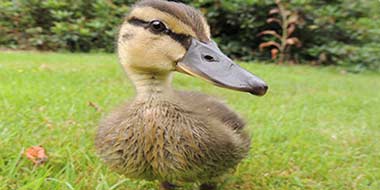 Incubating, Hatching & Brooding Ducks
Ducklings and Goslings will follow the first moving object they find after hatching. They treat it as their mother. So even if it's a large man with a big hairy beard, he becomes 'mum'!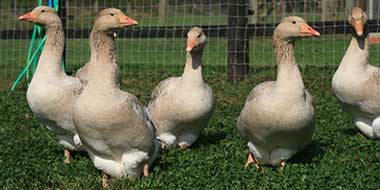 This beginners guide to keeping geese will take you, step by step, through the basics of keeping geese, whether you are wondering whether geese are the right choice for you or if you have already purchased your geese and want to learn more.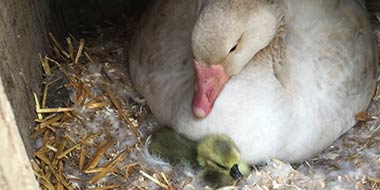 One of the easiest ways to incubate and hatch goose eggs can be to leave it up to a broody goose. Not all breeds are good mothers. Heavier breeds can be quite clumsy and better at breaking eggs than sitting on them, but many lighter breeds will sit the term, hatching and raising their young.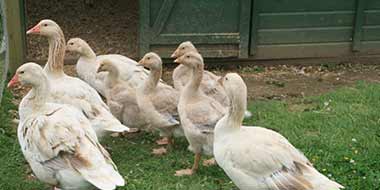 Providing you can give sufficient space, adequate ventilation and security from nighttime predators, a goose house need not be complicated. In this article, Mo provides the low-down on housing geese.