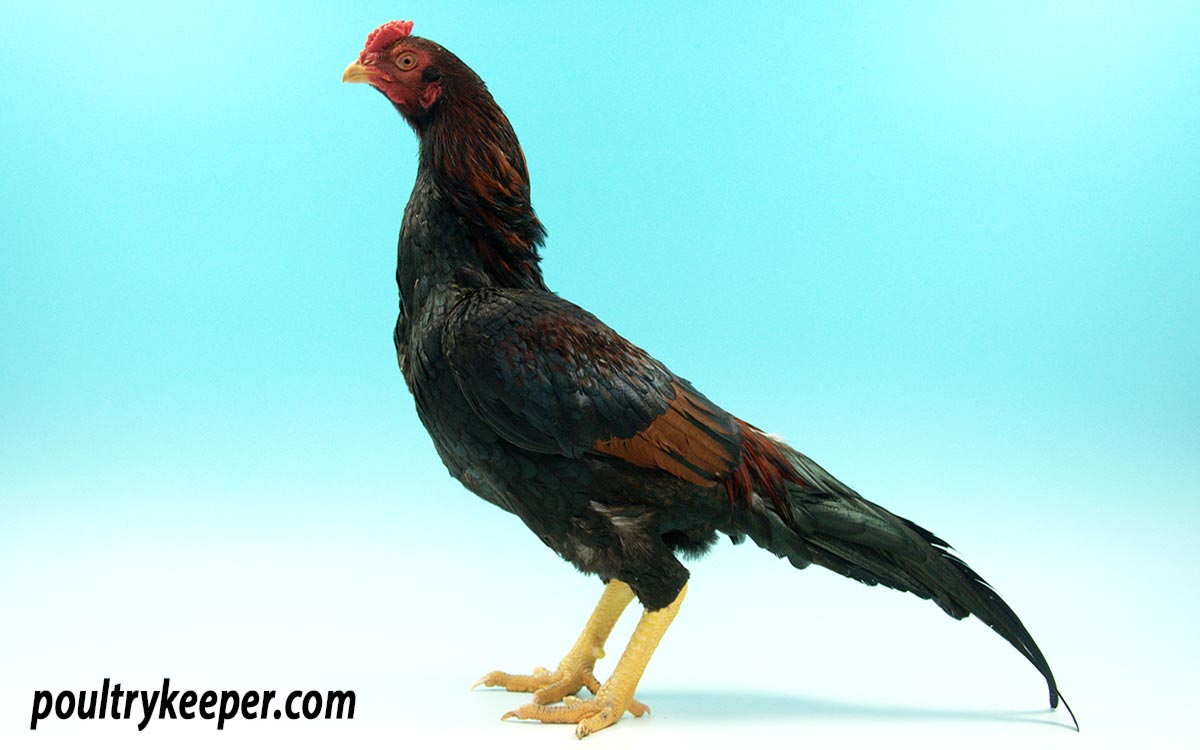 The characteristics of different pure breeds of chickens can be quite different. This article looks at the temperament of different chicken breeds, highlighting some docile, flighty and aggressive breeds. If you are considering which breed of chicken to keep, it would be wise to understand the general breed characteristics first.

Whilst it is true that initially, all breeds originated from the wild Jungle Fowl of South East Asia, hundreds, even thousands of years of selection by poultry keepers worldwide, have shaped the characteristics of the breeds we have today.
In the past, many breeds would have been bred to be aggressive for cockfighting, and sometimes, it is difficult to breed this trait out of a breed without losing some other characteristic.
For this reason, we sometimes have to consider the temperament of different chicken breeds and whether we want and can manage aggressive birds.
According to the British Poultry Standards, some breeds like this Yamato Gunkei chicken shown here, can lose points in the show pen if they have a 'lack of attitude'.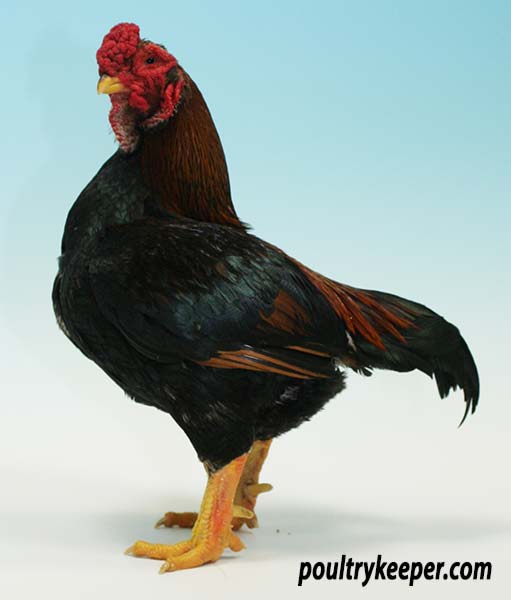 After hundreds of years of breeding from the wild Jungle Fowl, we now have domesticated pure breeds with many different colour varieties, 'types' and different temperaments to go with them. Some chicken breeds are unfortunately more aggressive than others.
Of course, it is imperative to choose a breed of chicken that has a suitable temperament if you have young children.
I cannot emphasise how important this is; aggressive cockerels can jump a few feet off the ground, kicking out with their feet and spurs as well as peck, knocking a young child over and causing terrible damage.
It's just not worth taking any risks, even if children are supervised with your chickens, it can happen in a split second whilst your back is turned.
I wrote about this in assessing a cockerel's temperament with children if you are concerned about keeping a male bird, and I wouldn't even consider keeping aggressive breeds if you have young children, unless they can be kept in a secure run that can never be accessed by children.
The male is usually the most aggressive, but different chicken breeds' temperament can also vary within different strains of the same breed, so don't assume that a breed called 'aggressive' will turn out that way, and vice-versa for 'docile' breeds.
Temperament can vary from strain to strain, country to country and according to the breeders' management style. Sometimes even from bird to bird.
I have put together a table listing aggressive, flighty and docile breeds below. It is a good starting point and generalisation. I have covered breeds found in the US as well as the UK.
The temperament of different chicken breeds
Docile
Flighty
Aggressive
Docile
Ameraucana
Araucana
Australorp
Barnevelder
Brahma
Campine
Cochin
Delaware
Dominique
Dorking
Frizzle
Holland
Houdan
Java
Jersey Giant
Langshan
Naked Neck
New Hampshire
Orloff
Orpington
Plymouth Rock
Poland (called Polish in US)
Rhode Island Red (Hens)
Shamo
Sultan
Sussex
Welsummer
Wyandotte
Yokohama
Flighty
Aggressive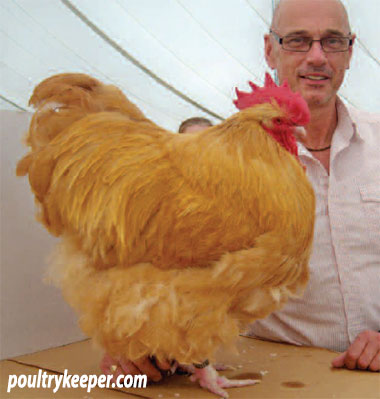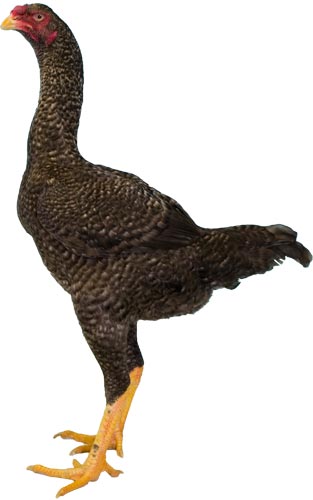 The Chicken Breeds Section contains descriptions and photos of all of the Standardised British Breeds of Poultry, so once you have come up with a shortlist, you may want to head over there to research the breed further.