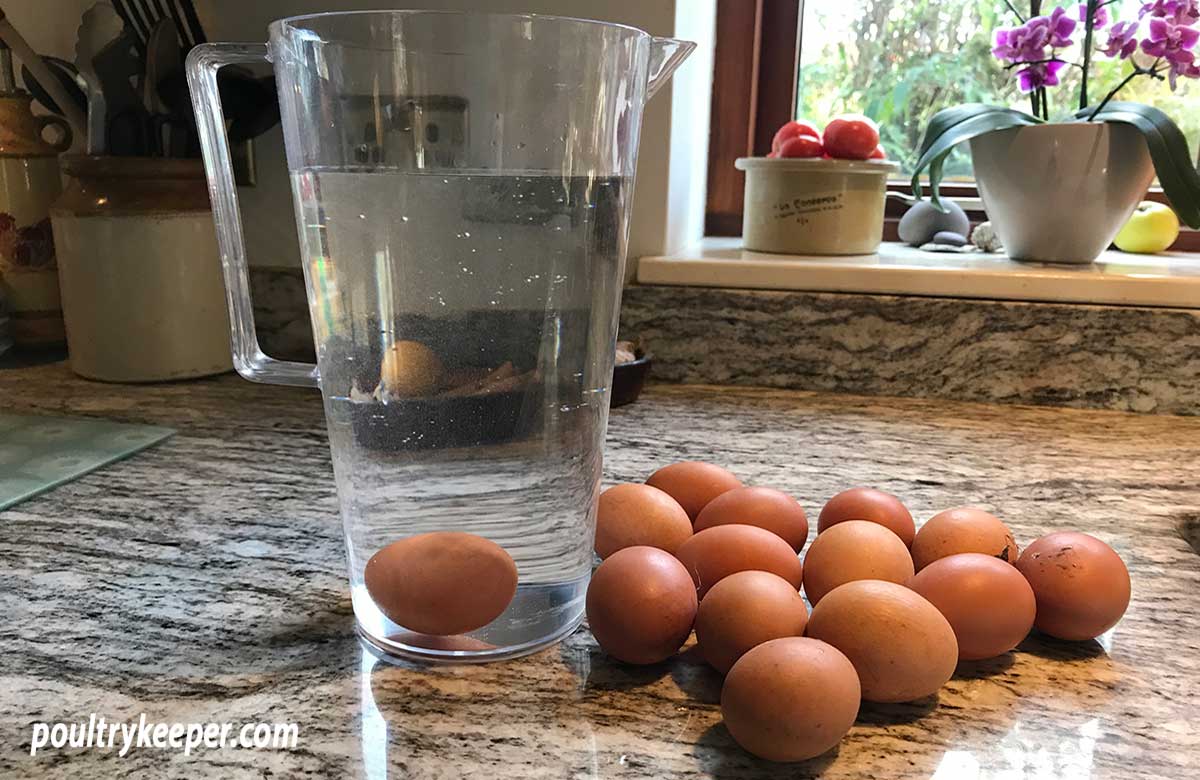 You may have bought some eggs, and they have expired, and you are unsure of their freshness or, if you have free-range chickens like me, you might find a nest full of eggs where your cheeky hens have been laying for a while without you knowing! I have found nests in sheds, hedges and even behind a wheel of a caravan. An egg float test is how to tell if eggs are fresh.
What's going on inside the egg?
Eggshells are porous. In nature, this allows a chick to get oxygen from the outside world during its development.
There is a pocket of air (called the air-sac) at the broad end of an egg. This increases in size as the egg gets older.
The contents of the egg shrink as moisture is slowly evaporating through the shell. Before it hatches, a chick pokes it's beak into the air-sac to take its first breath of air. It then 'pips', making a small hole through the shell with a special 'egg tooth' attached to the beak so it can start breathing air from the outside world.
As the egg ages and the air-sac increases in size, the egg becomes more buoyant with the additional oxygen. 
If you want to learn about the inside of an egg, there is more information about eggs here.
How to tell if eggs are fresh
Sinks to the bottom and lays flat on its side. It is very fresh.


Sinks, but doesn't lay flat; it is a few days old and still should be considered fresh.


If the broad end of the egg lifts from the bottom, it is usually a week or two old.


If the egg floats, it is an older egg.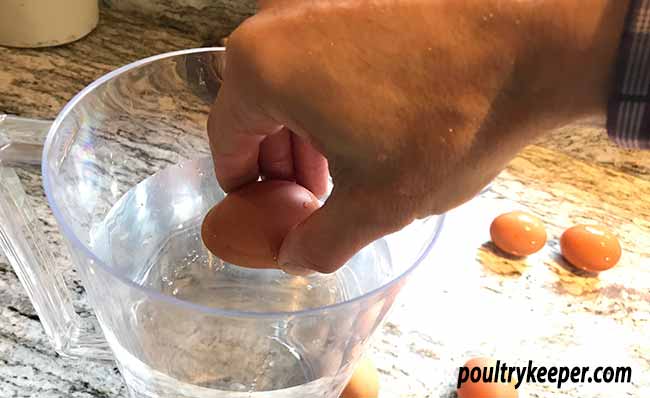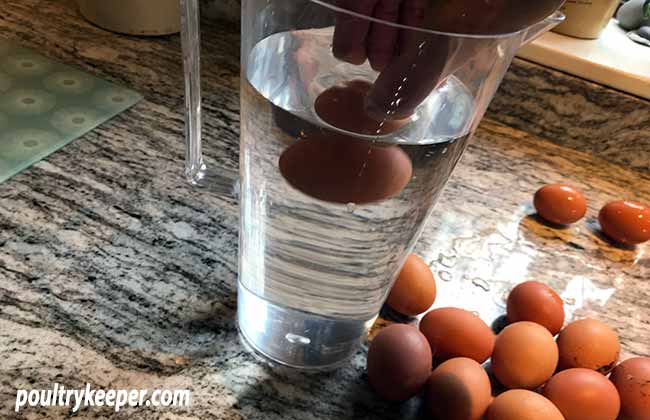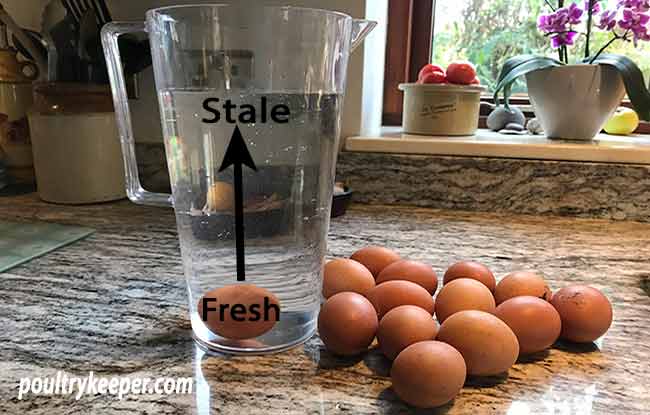 If eggs are a few weeks old, they are still good to eat, so don't worry if you have eggs that stand on one end at the bottom of the bowl.
Once eggs have been in a water float test, use them immediately afterwards. Eggshells are porous, and once you wash the membrane/cuticle off, bacteria can enter through the pores.
Now you know how to tell if eggs are fresh!
To check an egg, crack it into onto a plate or flat surface. A fresh egg will have the yolk standing upright with an inner, gelatinous ring of albumen (egg white) around it. There will be a little thinner egg white spreading around that.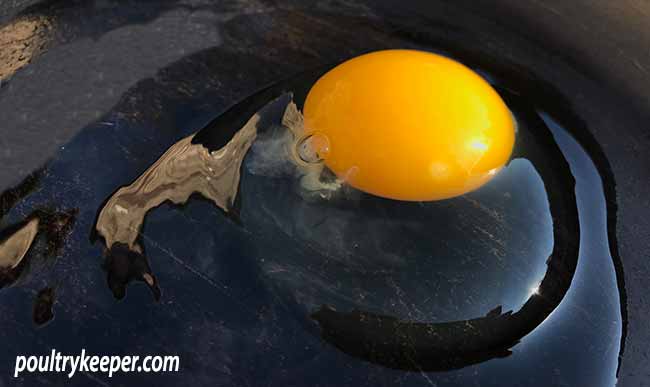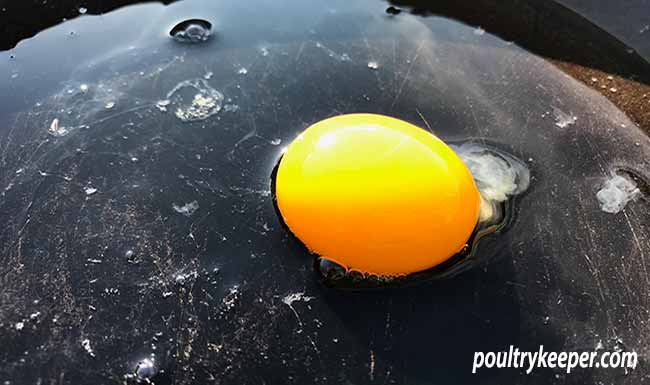 Next, smell the egg. A spoiled egg will have an unpleasant odour (hence the saying stinks like a rotten egg). If it smells fine, then there should be no problem eating it.

One final note. Some eggs will have watery whites. It can be a disease or the age of hen, so it's not always a reliable indication of freshness. The egg water test is a better way to estimate the freshness of an egg.
If you are wondering what eggshell colours are possible, then Gail Damerow has written an interesting article on chicken eggshell colours.