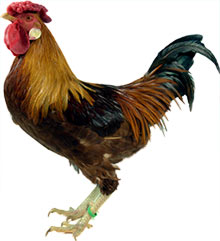 Uses: Rare Breed.
Eggs: 160 – 210 Tinted.
Origin: Great Britain.
Weight: Cock: 2.5 – 2.95 Kg. Hen: 2.0 – 2.5 Kg.
Colours: Black, Buff, Brown, Wheaten.
Useful to Know: A good forager and reasonable layer that only exists in large fowl size.
Photo: Marsh Daisy Male owned by Sharon Smith.
Marsh Daisy Chickens originate from Southport in England. They were created in the 1880's by Mr. J Wright using a bantam Old English Game cock crossed to Cinnamon Malay hens and the resulting male offspring mated to female offspring from a Hamburgh on Leghorn cross. A white rosecombed cock from this mating was crossed back to the Hamburgh / Leghorn hens.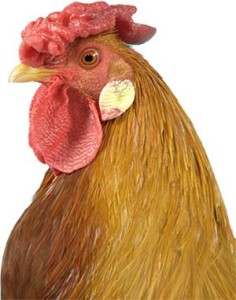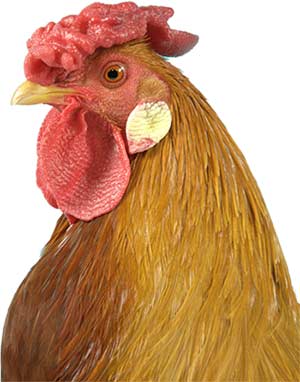 New blood was introduced later in 1913 when a pit game cock was added and the result crossed into Sicilian Buttercups.
Research is in progress….!
The following books are available. Links take you to the Amazon or other sellers' pages for the books.
These are the breed clubs for Marsh Daisy Chickens: