The complete step-by-step guide to keeping chickens
Author: Laurence Beeken
Publisher: Haynes Publishing
Edition Published: 4th Feb 2010
Softback: 200 pages
ISBN-10: 1844257290
ISBN-13: 978-1844257294
Available from: Amazon
I have used some of the excellent Haynes Manuals for fixing my car over the years and after spotting the Haynes Chicken Manual as a new release, I was keen to see what it would be like. Well, I certainly wasn't disappointed, I have found a real gem of a book that has to be one of the best all-around books on chickens that I have on my bookcase!
The Chicken Manual is written by Laurence Beeken who has an excellent knowledge of keeping poultry. Laurence has kept chickens for over 20 years, both in the back garden and for exhibition shows. He has previously judged at the National level and has sat on several international breed club committees as well as contributing to several magazines covering all aspects of poultry keeping.
The Haynes Chicken Manual stood out to me in a number of ways, first and foremost being physically almost A4 sized hardback book, it stands out like a 'manual' should on the bookshelf but when flicking through the pages, it is very well laid out and I felt I could dip into it at any point to use it as a reference book.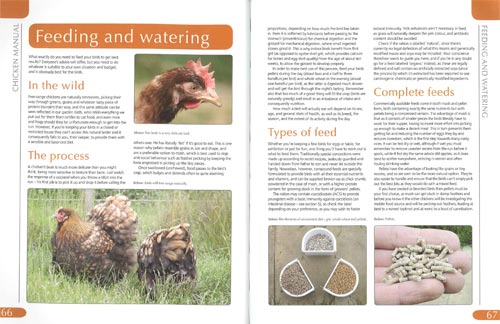 The descriptions and clear layout of this book are delivered in an easy, approachable style and I would actually recommend this book not only to the beginner but also to the more experienced poultry keeper. Each chapter is expressed clearly with highly effective photos. Laurence has provided many of his own photographs for this book and for me, this really gave the book a personal touch. This is definitely a reference book you should have to hand on your bookshelf.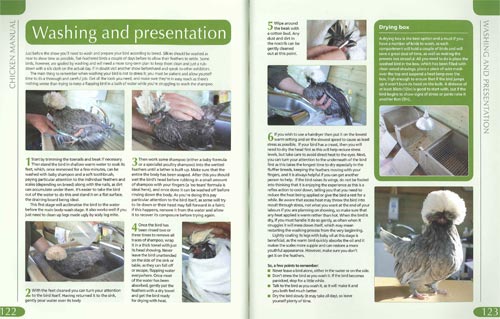 The Haynes Chicken Manual covers everything you could ever need to know as a novice, from choosing a breed or hybrid or hatching your own, housing and security from predators to the daily care requirements of feeding, watering and egg-laying. There are sections with step-by-step procedures to build a hen house (see picture below), prepare birds for a show as well as setting up an incubator.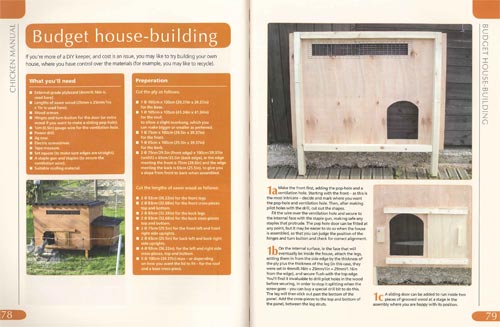 I thought the 'Health Problems' section of the book was particularly good, so many books these days don't go into sufficient detail and so many simple health problems could be rectified without a costly trip to the vet with this information at hand.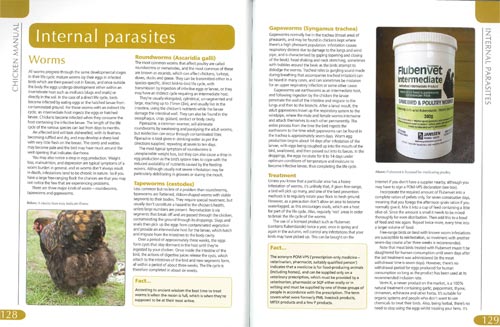 The page on internal parasites (worms) for example is 3 pages long, covering the different types of worms, as well as treatments such as Flubenvet with information about withdrawal periods.
The more advanced poultry keeper will find specialist information to hand on anatomy and plumage, colours and markings, breeding, incubating, candling eggs, showing, conservation, as well as dispatching chickens and dressing them.
Conclusions
To conclude this review, I really cannot recommend the Haynes Chicken Manual enough. If I rated books, this one would get 10/10. I have a bookcase of poultry books and this book, for me, is definitely one of the best I have as an all-around reference. Whether you want to keep a few chickens in the back garden for eggs, for the table, or even the show pen, this is the one book you should definitely have on the shelf.
[button link="https://poultrykeeper.com/click/shop-amazon/chicken-manual/" color="blue" align="right" target="_blank" size="large" caption="Buy on Amazon"]Click Here to[/button]
Have you read this book? If so, please leave your review in the comments box below to let us know what you think.