There are literally hundreds of different poultry supplies available from different sellers both online and in pet shops and country stores. From vitamin drinks and feed additives to anti-peck sprays and red mite treatments, the choice of what to buy to keep in stock and whether it really is necessary can sometimes be a difficult one for the newcomer.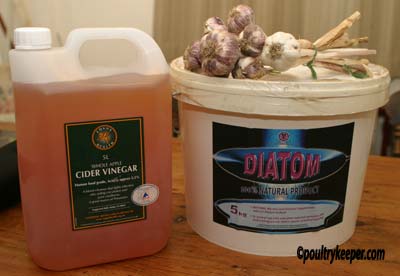 This section of the site provides information about the more popular products that chicken keepers use and aims to help you research some of these products before going out to buy them.
Manufacturers often send us new products to try out and these are reviewed and added to our Poultry Book and Equipment Reviews section. If we find them particularly useful and they become widely used then we will include them in this poultry supplies section too with a link back to our original product review.