Where to Find Chickens For Sale?
There are more and more people selling poultry these days as the hobby becomes more popular. Here are a few suggestions where to find chickens for sale:
Our Poultry For Sale pages contain a breeders database and location map (UK and Ireland).
The Poultry / Allotment website run by John Harrison has a number of pages organised by county that lists breeders and hatching eggs.
Poultry Magazines often have adverts in the back from readers who have surplus stock although often it is hard to get in there first unless you get the magazine the minute it comes out.
Our Poultry Forum has a chickens for sale section that is usually quite busy with people advertising surplus birds.
Birdtrader and Pets4homes are popular website where people with surplus stock can advertise.
Poultry Auctions are held around the year at different locations. You can find auctions listed in our Events Calendar.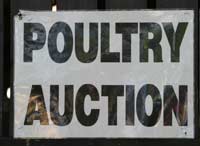 Remember as with breeders of any animals, there are good poultry breeders and there are bad. Ask questions and examine birds. If you see any birds that look sick, it is a bad sign. Breeders should quarantine any sick birds away from healthy birds. It is not worth the risk of introducing disease into the flock.
Check stocking densities and whether birds are being housed in adequate conditions. You should know the basics of what a chicken needs before visiting a breeder from our website so check that birds are being looked after correctly and kept in clean conditions. If buying from an auction, ask to examine birds before bidding and only buy birds that are alert. Try to take someone with experience along so that they can guide you, especially if you are looking to buy good examples of a breed.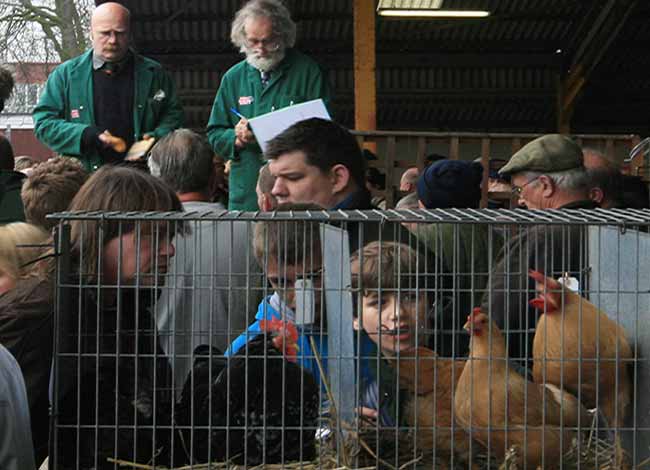 If you have suspicions that birds aren't well, then don't buy them as the chances are they will give you problems further down the line.
The following two tabs change content below.
Tim is the founder of the poultrykeeper website and lives in Herefordshire, UK. He keeps Cream Legbar chickens, Silver Sebright bantams and hybrid layers for eggs, Abacot Ranger ducks, Brecon Buff geese and some quail.
Latest posts by Tim Daniels (see all)